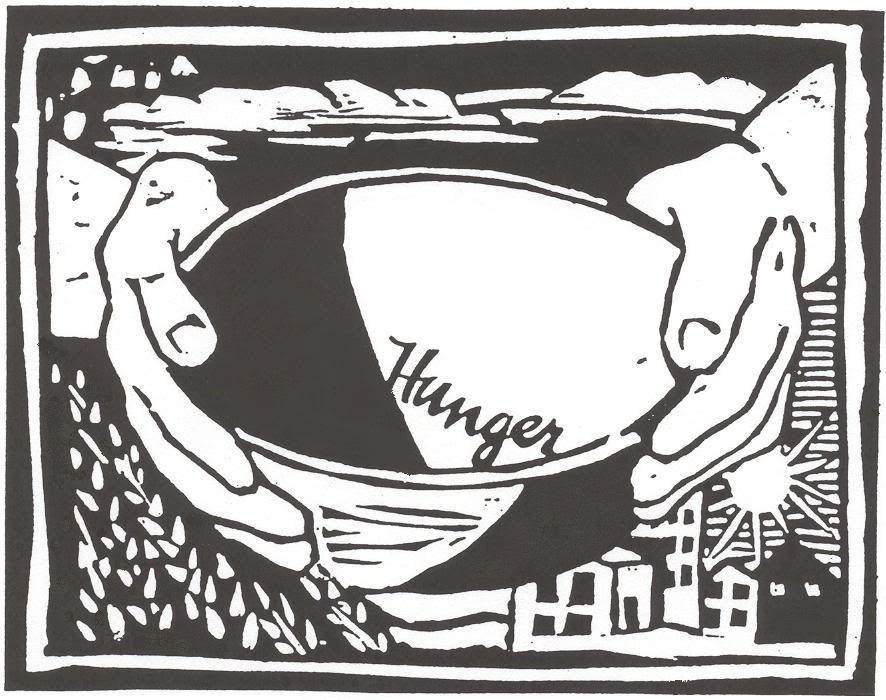 There is a wonderful short article in the Aug. 2007 issue of Christianity Today (sorry, couldn't find it online yet) that fits in very nicely with the Orthodox practice of fasting.

Eat, Drink and Be Hungry by John

Koessler
"Blessed are those who hunger? Hunger and thirst signal need.....How can they be a source of blessing?.....Why not, 'Blessed are the righteous?'. Hunger implies a

lack

of righteousness. Jesus proposal is so radical, it turns our notions of God and righteousness and blessing on their heads. He blesses what most of us would curse.
According to Jesus, when we

draw

near to the kingdom, it is better to come empty than full. We are tempted to think that righteousness is the condition we must be in to be blessed. Jesus says the opposite. Righteousness is the blessing; hunger is the precondition.
......Righteousness is not our natural food. As a result, we are being consumed by our appetites. Like our first parents....in the Garden of Eden.....we too long for what

seems

good, pleasing and desirable, but which will destroy us in the end.....So God takes steps to help us get over our taste for food that cannot satisfy. To our discomfort, the main tool He uses is hunger.

Why is blessedness associated with hunger? Because those who bring their hunger to Christ will be filled with his righteousness.

Thus, righteousness must be a gift before it can become a practice.

The promise of

righteousness

is offered to those who are empty. It belongs to those who are aware of their lack.

Righteousness works from the inside out. We usually go about it the other way around; we try to work on it from the outside in, as if it were a matter of externals. If we worship in the right building, perform the right rituals.....we are righteous. If we read our Bibles and pray in the morning, give a tithe....we are righteous.....If we are to have righteousness as Jesus defines it, we must receive it like beggars, letting it

transform

us from the inside."



Try to get hold of a copy. It's worth the price of the magazine.